The protagonist of the "Essentials" line, this cardigan perfectly embodies softness and effortless style. Made with premium materials, it guarantees warm and enveloping comfort ideal for autumn. A versatile and essential garment for those who want an elegant but comfortable look.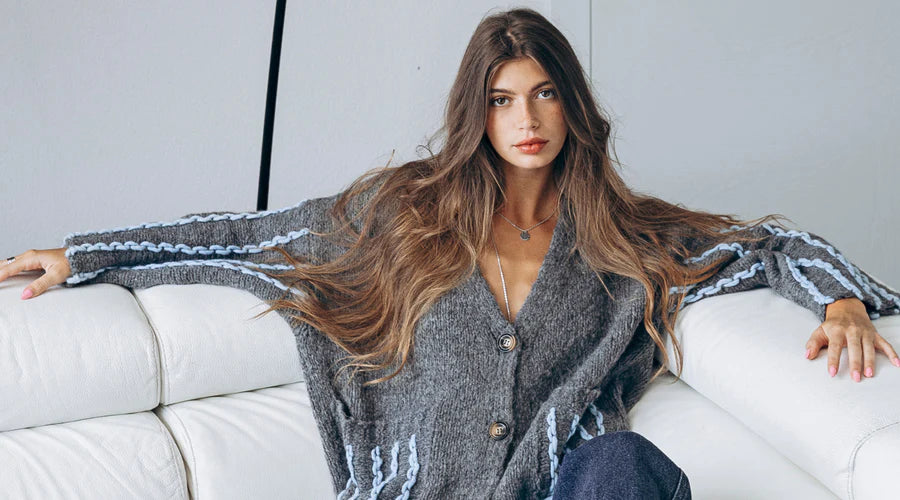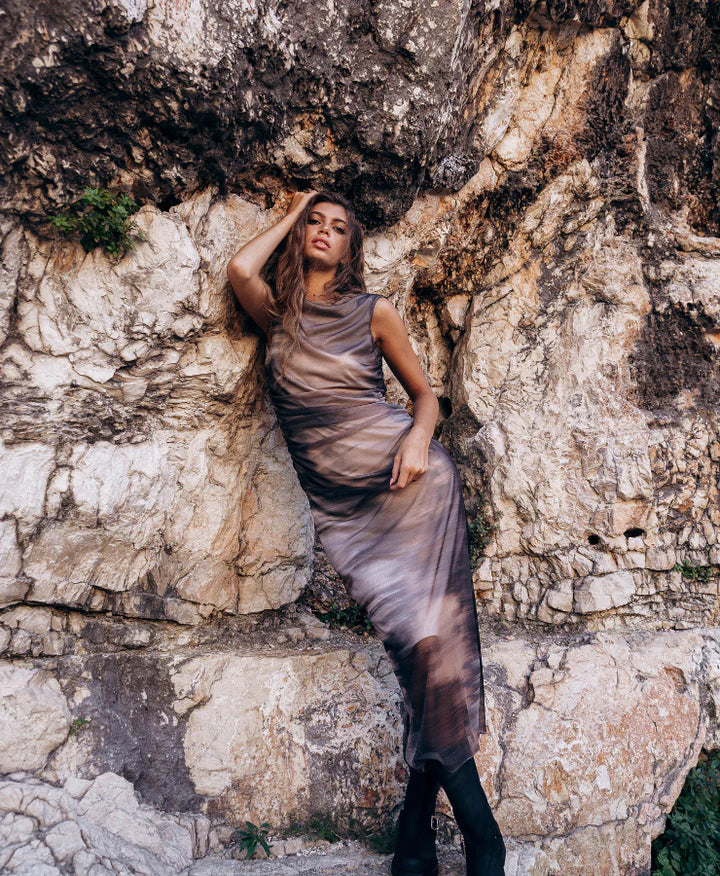 An eclectic and sophisticated garment
the viscose dress presents itself with a fluid and discreet elegance, guaranteeing a perfect fit that enhances every silhouette.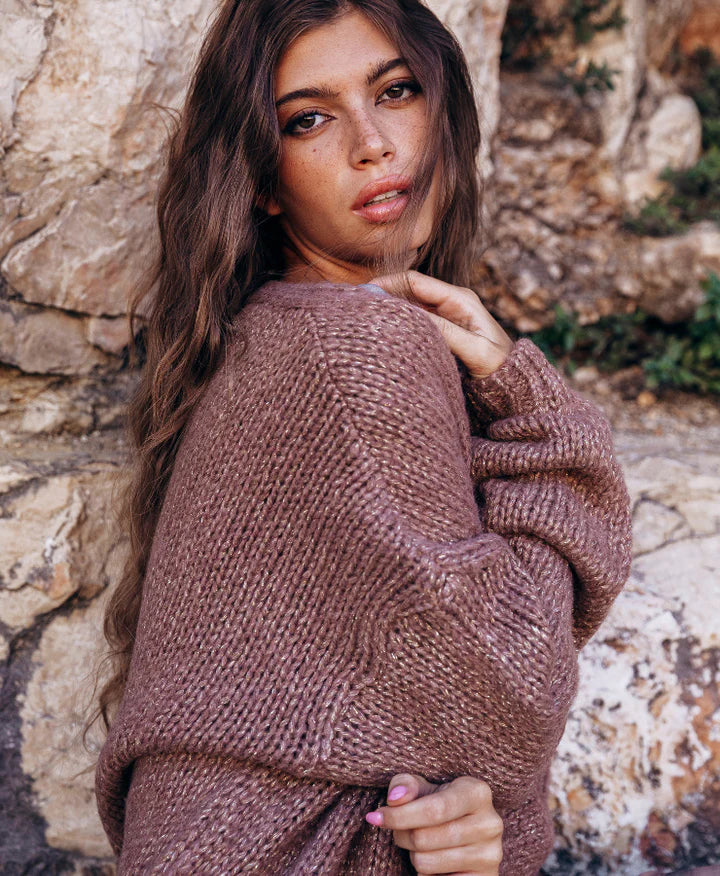 A touch of extra softness
The addition of the lurex yarn sweater introduces an element of subtle luxury and a touch of extra softness, creating a charming play of textures and irresistible visual appeal. A harmonious meeting between comfort and style.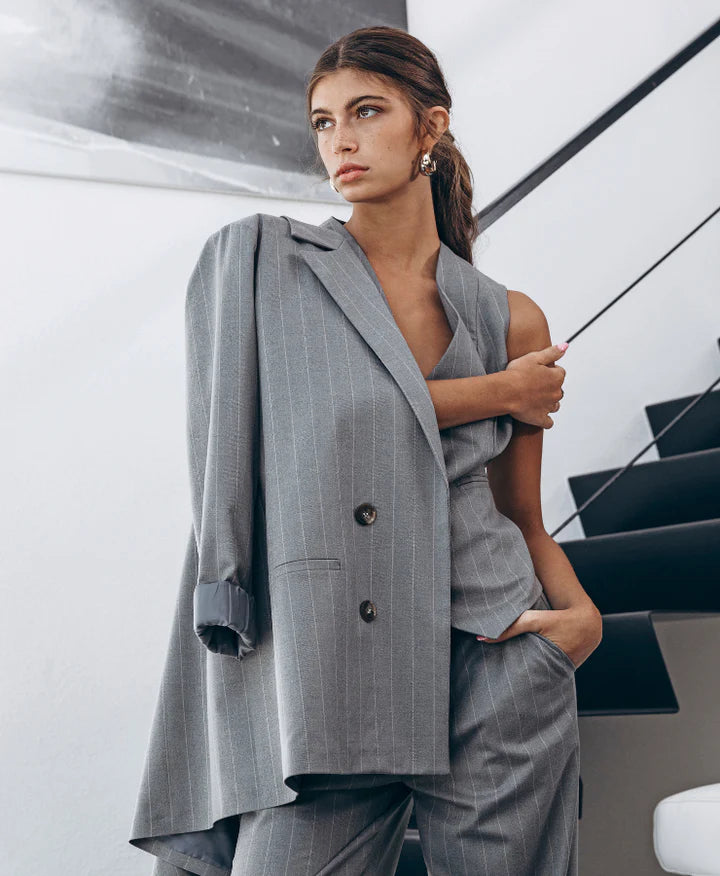 Contemporary Refinement
The gray suit with vest included is the emblem of contemporary sophistication. The grey, neutral and elegant tone allows for incredible versatility, suitable for both days in the office and more formal events.
Our eco-leather skirts are the essence of rock grit in an elegant and conscious garment. The texture of the eco-leather is expertly crafted to give an authentic and lived-in look, while the design reflects a rebellious and sophisticated soul. These skirts are ideal for those who want to express their strong and bold personality, maintaining an unmistakable style imprint.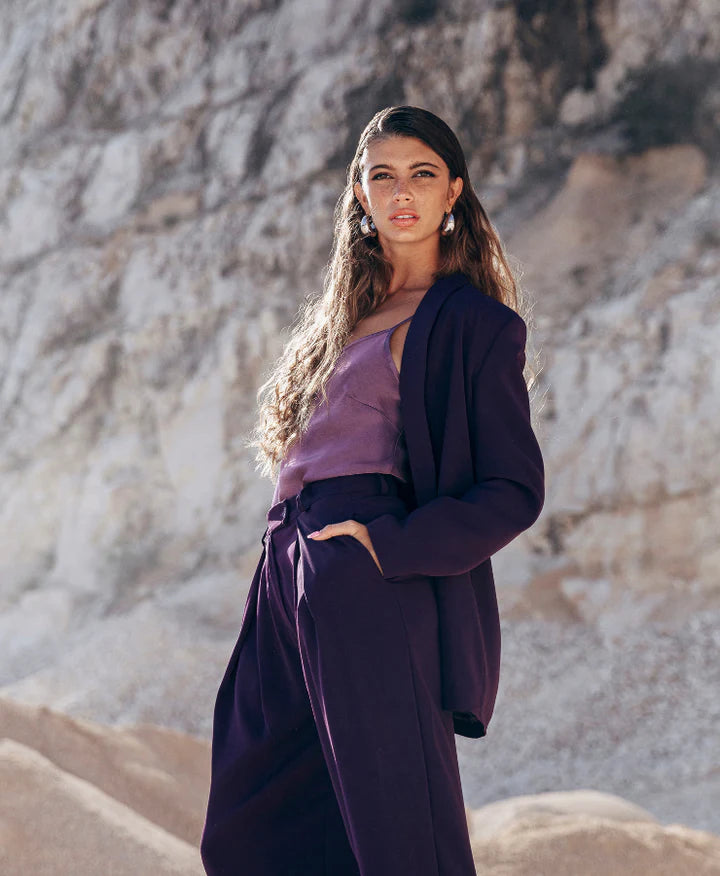 The purple suit is a bold and distinctive option for those who want to stand out with taste. The rich, deep purple color is a unique choice that radiates creativity and confidence. Perfect for those who want a look that breaks the usual mold without sacrificing elegance.
Discover all the other proposals and color variants of the new Fall-Winter 2023-24 Collection.