Under the shining trail of subway neon, the vibrant plot of "Tube Girl" unfolds, Duda's latest stylistic invention.
Each shot in the editorial captures the rebellious and sophisticated pulse of the winter collection, designed for those who dance to the fast-paced rhythm of trends and transform each station into an exclusive catwalk.
With fabrics that flirt with artificial light and cuts that tell stories of bold elegance, this collection is an invitation to immerse yourself in a winter of grandeur, freedom of expression and fashion that you not only see, but feel pulsate in the heart of the city.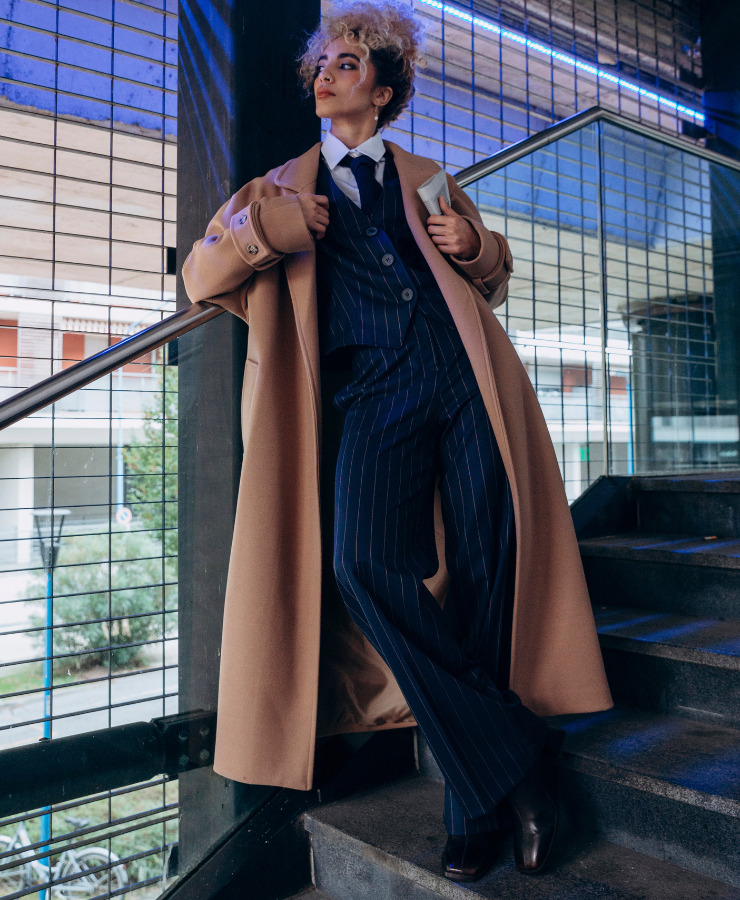 Timeless elegance
of the blue pinstripe suit blends with the warm distinction of the camel coat, creating a perfect combination of style and refinement.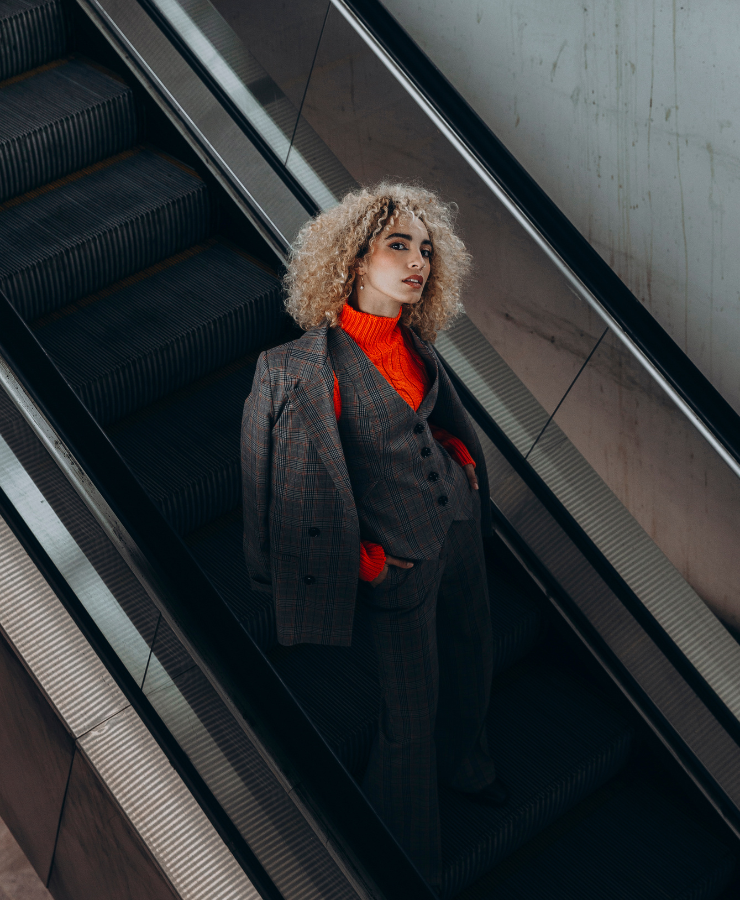 Classicism
of the Prince of Wales meets the modern comfort of the dolce vita sweater, defining an outfit that balances sartorial mastery and casual elegance.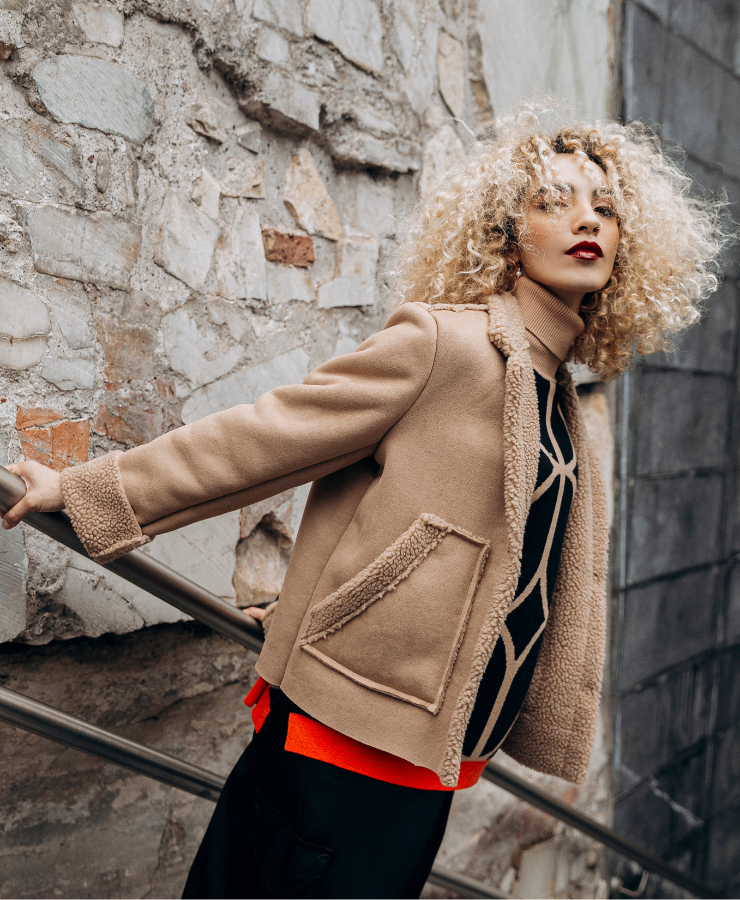 The beige coat
it is a monochromatic canvas of pure elegance, an essential piece that drapes with sophisticated simplicity on every figure and look.
The long coat sits on the shape in an embrace of fabric and style, caressing the female silhouette with clean and sophisticated lines. Perfect for moving around the city, it offers chic protection from the elements without sacrificing metropolitan elegance.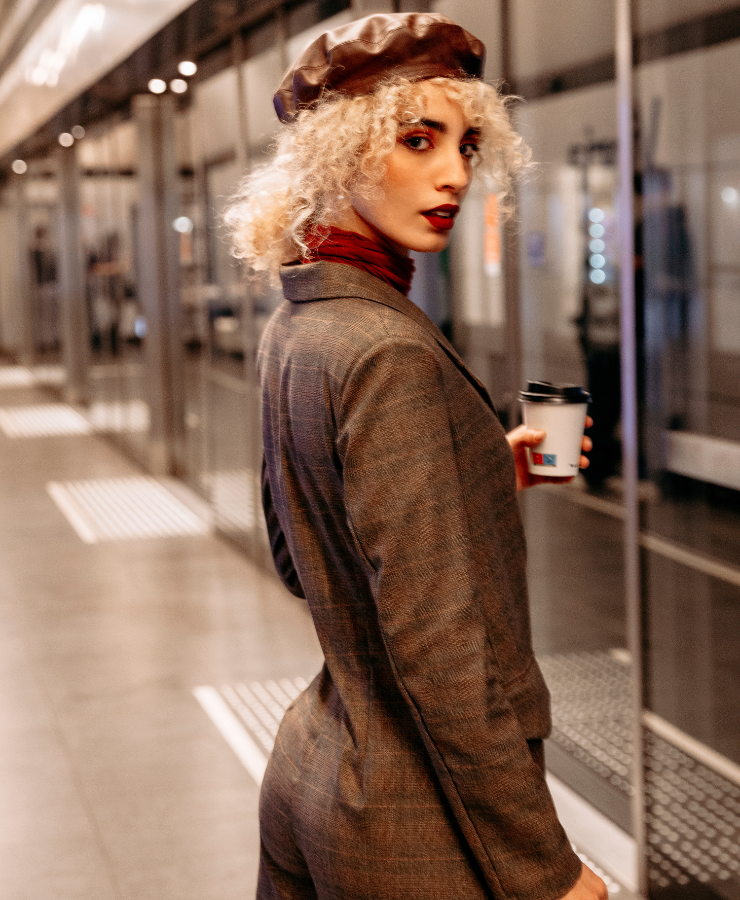 FW 2023-24
The Duda collection for the cold season is a complete repertoire of elegance and comfort.
Each piece tells the story of a fabric chosen not only for its visual appearance but also for its softness to the touch, promising a warm embrace on the coldest days. These garments were designed to accompany you, with their quality and attention to detail, through urban everyday life up to the most exclusive moments.

With Duda, the approach of winter becomes a sensorial journey, where fashion is not only seen, but felt.
Discover all the other proposals and color variants of the new Fall-Winter 2023-24 Collection.